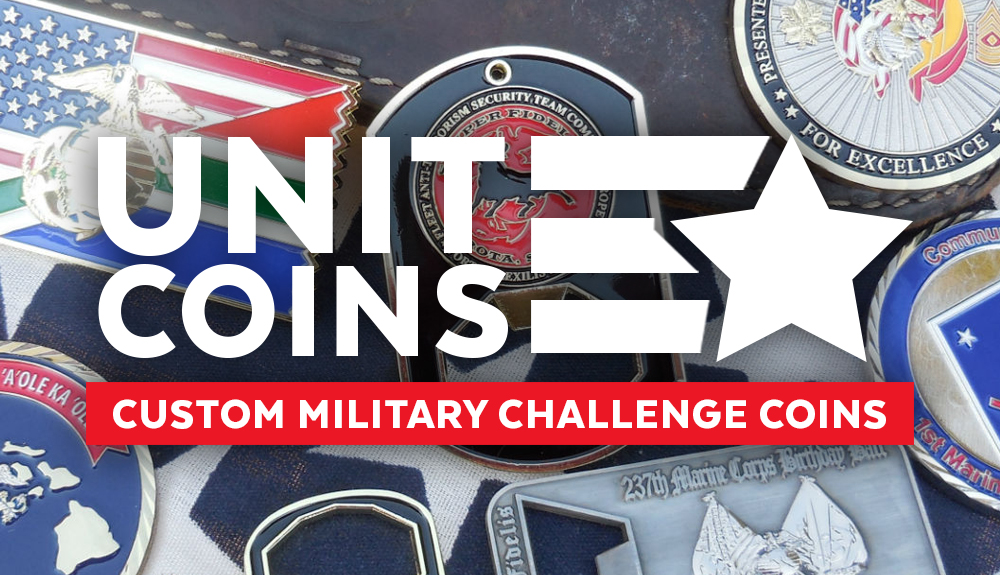 COIN DIE
The coin die is the mold that is used to produce your coins. It is a onetime charge and you do not incur another die charge for re-orders if they are done within a two year period and no changes are made.
COIN SIZE
Coin size is usually measured in the diameter of the coin. Standard sizes are 1.5", 1.75", and 2" diameter. We have produced coins in other than standard sizes from 1.25" to 3" and up. There is no size that we cannot produce.
COIN COLORS
We offer unlimited colors on either side of your coin. You may Select Your Colors or request that we do this. If you wish to choose your colors you may select the Pantone Matching System tab. Use the slide bar on the right and scroll down to select the color area. Mouse over the color you want. It will appear larger for viewing on the left. Simply remember the number associated with that color, tell us the Pantone number and we will match your color.
COIN PLATING
COIN PLATING is the finish of the metal on the coin. We offer 11 different plating's.
EDGING
EDGING is the special treatment around the edge of your coin. We offer 8 different edges.
EPOXY COATING
EPOXY COATING is a clear coating that is applied to the surface of the coin, providing extra resistance to scratching and adding a look of depth to the coin.
DUAL PLATING
DUAL PLATING is when two different types of platings are used on the coin. On the example shown we have used silver and gold on each side of the coin along with the appropriate colors.
SANDBLASTING
SANDBLASTING is used to mute the background of the coin while allowing the prominent features to stand out.
SEQUENTIAL NUMBERING
A coin maybe SEQUENTIALLY NUMBERED to recognize a special mission or an elite outfit or simply to add significance to the coin.
LASER ENGRAVED TEXT
You may use LASER ENGRAVED TEXT to add different names, dates, etc. Using this method does not create a need for a new die.
PHOTO INSERT/EPOXY DOME
You may add a PHOTO INSERT to your coin to capture an event or image that would lose detail if produced in metal and ink.
SPECIAL SHAPE
A coin does not have to be round. It can be a special shape. Take a look at our Special Shape Coins page for some examples of very unique coins. When you produce a coin in a special shape it gives a whole new meaning to the coin.
CUT OUTS
You may cut holes in your coin to give it a special feel or look.
PACKAGING
Our coins are normally shipped from the factory in plastic envelopes and bubble bags. This is to assure you they will arrive in perfect condition. There are times when SPECIAL PACKAGING is preferred for a higher perceived value presentation.
COIN DISPLAY PIECES
Everyone likes to display their coin collection. We offer several COIN DISPLAY OPTIONS, two wall hangings, six desk displays, and one single (special) display under a dome.
PRE-PRODUCTION PROOF
A pre-production proof is a single sample coin produced for approval prior to production. Unit Coins is happy to provide a pre-production proof for our customers. If you want a pre-production proof of your custom coin you must:
Place your order with Unit Coins and request a pre-production proof.
Pay for the entire order or just the die charge plus a $40.00 charge for express shipping of the single coin.
Once you receive your coin you may approve the sample or make changes. You may make changes in the colors used or the coin plating at no charge. If you change the design/structure of your coin you will incur an additional die charge, as your original die will be rendered useless by your design change.
When you approve the sample coin we will bill you for any difference minus the cost of the die.
We will place your entire order into production and mail the coins to you.
Ms. Heather,
I want to inform you that I received the coins 100ea today. In behalf of our enlisted association I want to extend our appreciation for a wonderful job by your company.
– CPO, US Navy
Hi Heather, Thank you for the coins, We really like them, ya'll did a great job, We are out of here in 28 more days.
– 1stSGT, US Army
Ms. Cassidy,
The coins came in today. Everything looks great.
– CPT, US Army