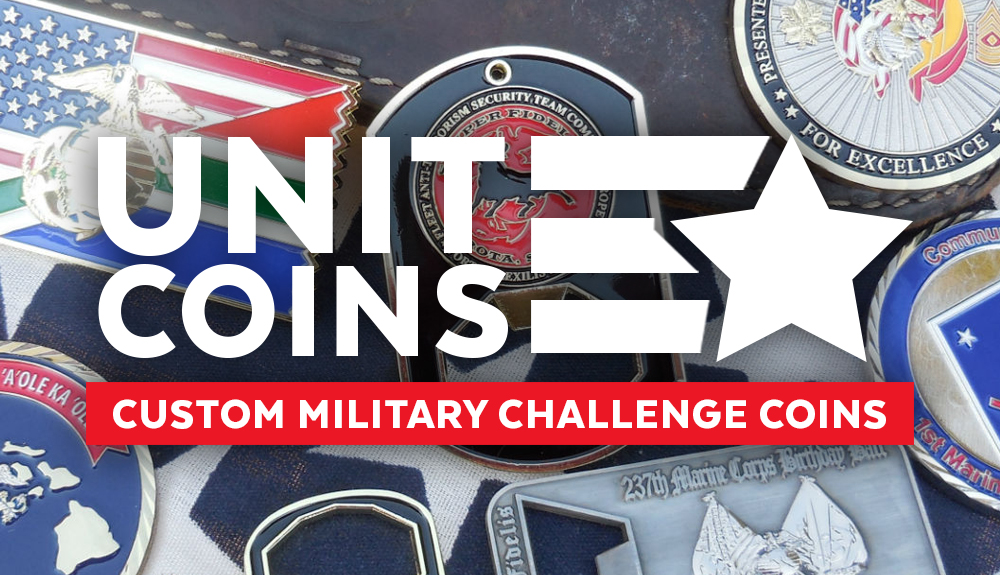 Firefighter challenge coins are a great way to build unit pride and make an outstanding reward for excellence of service. Firefighter coins are a great tradition in many firehouses across the United States to honor special occasions, VIP visits, mark special anniversaries and build unit cohesiveness, We custom make each firefighter coin to your specifications and can design and build any shape size or color coin that you need, no cookie cutter coins here. We make coins for large or small departments, volunteer units or emergency service groups that want a unique coin that they can display with pride.
Custom Challenge Coins for Your Unit
Custom challenge coins for your Station or Fire Department celebrates the accomplishments of men and women who put their lives on the line to keep us safe. The bonds that are formed while doing service for your community last a lifetime. Why not have a memento that will last just as long… or longer? Our high-quality custom challenge coins bring your department's storied history to life in stunning full-color relief. Get In touch with a custom challenge coin designer here at Unit Coin. They will walk you through the challenge coin custom design process.
Creating Custom Coins is as Easy as 1, 2, 3!
Designing Your Custom Firefighter

Challenge

 Coin
Custom Made Firefighter Coins for Your Department
Our designer will work with you so you get a firefighter coin that you can be proud of. Our experts will go over edging and plating options for your firefighter coins to give you the look and feel you are going for. We have brass, gold, nickel, and other finishes to choose from, as well as the option to double plate (have a different plating for each side of the coin) your challenge coins. We provide FREE design services to make sure we build the perfect coin. We want you to be satisfied with the final product, so we do not charge for revisions like our competitors. We are constantly looking at our pricing structure to make sure we have the best price in the industry. Our goal is to provide you with the best firefighter challenge coin at the best possible price. We even provide FREE shipping!
Firefighter Coin Quote
It all starts with shooting us some information about what look and feel you are going for and how many coins you will need. One of our expert designers will be in touch with you soon to help build the firefighter coin you need and desire.
Comments from the Troops:
Ms. Heather,
I want to inform you that I received the coins 100ea today. In behalf of our enlisted association I want to extend our appreciation for a wonderful job by your company.
- CPO, US Navy
Hi Heather, Thank you for the coins, We really like them, ya'll did a great job, We are out of here in 28 more days.
- 1stSGT, US Army
Ms. Cassidy,
The coins came in today. Everything looks great.
- CPT, US Army
Good Morning,
I just want to let you know that we have received our coins and are very pleased. Thank you and we will be sure to pass on your company information to the next group in hopes they will come to you as well. Again, thank you!
- MSgt, US Air Force
Heather,
We received the coins today and wanted to thank you for your business and great quality of work!
- SSgt, US Air Force
Hey Guys,
"I wanted to tell you that the coins look absolutely perfect and I recommended you to other campuses. Thank you for your excellent coins! You guys rock!
- Veteran
I got the coins this morning. Thank you very much!! They are AWESOME!
- SSgt, US Marine Corps
Got the coins this evening and my son-in-law has sent me photos. Even in his out of focus photos I am impressed. You all did a fantastic job re-creating our symbol. Thanks so much for working with me and thanks for your service!
- SFC Retired, US Army
Heather,
The coins just got here. They are FANTASTIC!!!!!!!. Thanks for all your help with these> I was wondering, if someone sees them and wants some of their own, can they just order them up?
THANKS again for your work with these, I really appreciate it.
- MAJ, US Army
I received the coins on Monday and they look great. Everyone that has seen them also agree that they came out better than what they thought from the drawing I showed them. Thanks for the great work again.
- Fire Investigator
Thank you. I have received the order yesterday and they look great. I
appreciate your work.
- MAJ, US Army
Heather,
I received the coins today. They look great.
Thanks!
- Civilian Account
Good morning Heather, thank you very much for the coins they look perfect. Thank you for everything.
- Civilian Account
I have received the two boxes. I thank you very much for the quick turn around and support. The coin is outstanding and will be of great personal value to all that receive it.
- Civilian Account
Thank you Heather very much for the coins. I was home on leave and brought those with me forward so I can hand them our during a formal sit down with the unit once we are home soon in the near future going through demob station. They are incredible.
- CPT, US Marine Corps
Heather,
Ma'am, today 29 September I received the coins that you shipped to us. I just want to tell you that they look AWESEOME! Everyone loves them…they are a little smaller than we wanted which was my fault since I changed it but they still look great. I also want to take this opportunity to thank you guys for all the patience and quick progression that you all performed. I am going home this Sunday so I will def pass on your company to the new personnel coming in. Thanks again for all your help. I'm sure we will do business in the future. Have a great day and ill talk with you soon.
- SrA, US Air Force
Heather,
I received the coins today! This is awesome! Thank you so much!
- SGT, US Army
Heather,
We received the coins and they look great!! Thank you.
- MAJ, US Army
Thank you Heather I much appreciate your continuous efforts on this for me. It has been a pleasure using your company to do these coins for me. Truly with sincerity your customer service, rates highly on my account and I will pass on to other fellow friends your information so they too may use your services.
- CPT, US Army
Heather,
The coins are a awesome. Thank you and your company so much for being so quick and professional but personable.
- FOP