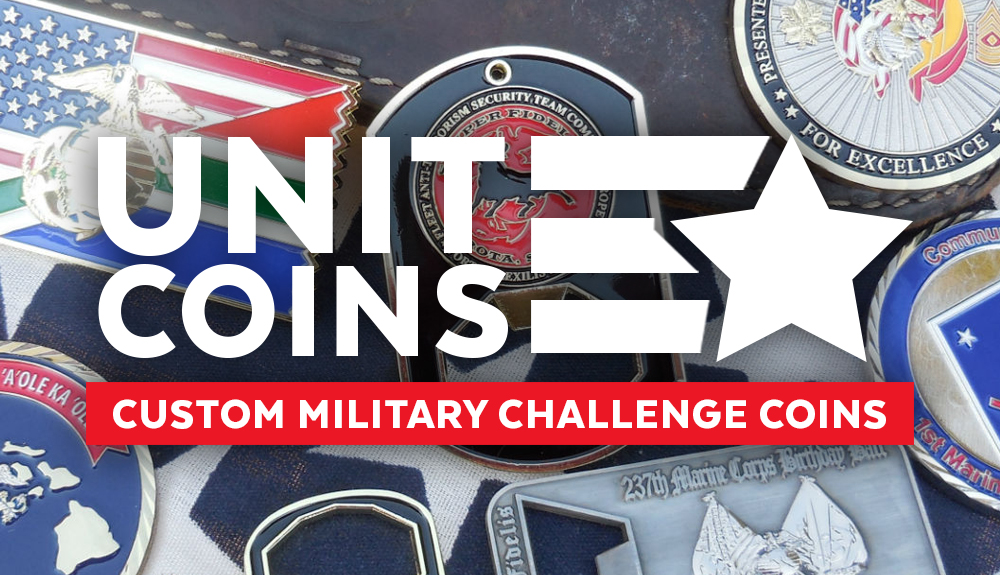 Custom Law Enforcement Coins
Law enforcement coins are a great reward for courage in the line of duty a fundraiser, and one of the best ways to inspire unit pride. A custom law enforcement coin is a great way to shine light on the skill and dedication of the men and women serving under you. The tradition that started in the military is now in almost every police, fire, sheriff and related law enforcement offices in the nation.
Custom Challenge Coins for Your Unit
There is a thin blue line separating civil society from chaos, and there are few better ways to celebrate this struggle than with a custom law enforcement challenge coin from Unit Coin. Every day, men and women put their lives on the line for the good of their community. Perhaps more than any other civil service organization, the men and women of the law enforcement community suffer the effects of having to do a job no one else wants. A custom challenge coin for your law enforcement department helps everyone remember what the job is really about.
Designing Your Custom Law Enforcement Challenge Coin
Police Department and Sheriff Office Coins
Please view our gallery to see police and sheriff coins we have made for other law enforcement agencies. We take great pride in creating the perfect custom coin to represent your office or department. We can custom make any size, shape or color coin that you want or need. Our design experts can even craft the look and feel of the coin to make sure we best represent the look and feel you want associated with your department. From highly polished law enforcement coins to say "we are cutting edge" to unique edging and plating that give the coins an incredible sense of worth. We provide FREE design services, and unlike our competition we do not charge extra for art revisions. We want to make your law enforcement coin buying experience enjoyable and fun. You will not find police and sheriff coins with this quality at this price anywhere. In fact you will find our price and quality the best around.
Custom Law Enforcement Coin Options
We offer some further customization options to make your custom challenge coin stand out even more. We offer double plating, which allows you to have a coin with a different plating material on each side. Another custom option that we recommend is a epoxy coating for the coin, which is a clear coating that protects your design while enhancing the depth of images.
Law Enforcement Coin Quote
Take a second to fill out the form below and tell us what you are looking for and how many coins you will need. One of our designers will be in touch with you shortly to go over what edging and plating options will be best to fit your budget and your coin needs. We look forward to customizing your law enforcement coin and we want to thank you for your service.
Law Enforcement Challenge Coin Gallery
Ms. Heather,
I want to inform you that I received the coins 100ea today. In behalf of our enlisted association I want to extend our appreciation for a wonderful job by your company.
– CPO, US Navy
Hi Heather, Thank you for the coins, We really like them, ya'll did a great job, We are out of here in 28 more days.
– 1stSGT, US Army
Ms. Cassidy,
The coins came in today. Everything looks great.
– CPT, US Army