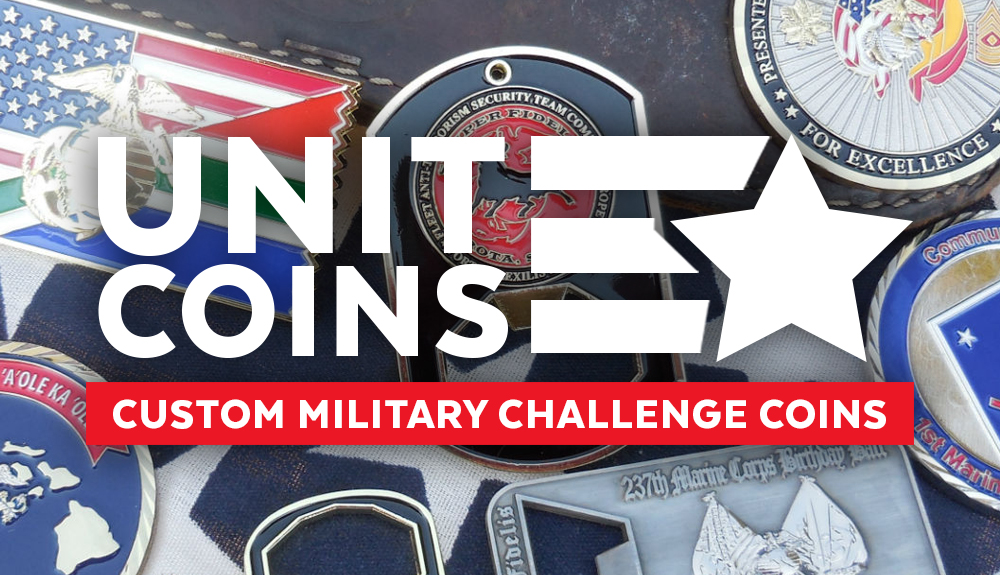 Air Force challenge coins custom made for your Air Force squadron. We can custom make any type of Air Force challenge coin you need. The Air Force is where challenge coins originally came from, and their long and proud tradition is a testimony to Air Force ingenuity. Originally used in World War I as a way to help identify shot down pilots over German occupied France, Air Force squadron coins have come to be a collectible keepsake for military members.
Custom Military Challenge Coins for Your Unit
The United States Airforce is the most dominant force of its kind in the world, and a custom military challenge coin for your unit recognizes this fact with expert-crafted heirloom quality. No other branch of the United States military has the kind of responsibility for national security carried by the United States Airforce. The American population might realize just how many times the Airforce kept our country from falling off the bleeding edge of a major conflict, but with your custom military challenge coin, you will. Call Unit Coin today for your free consultation.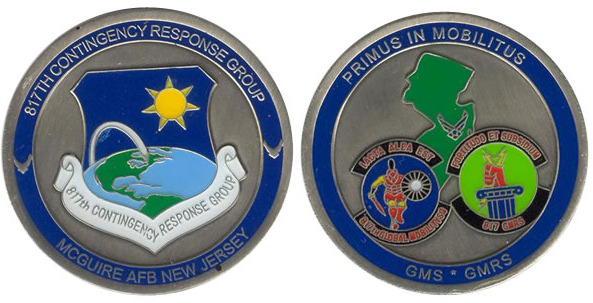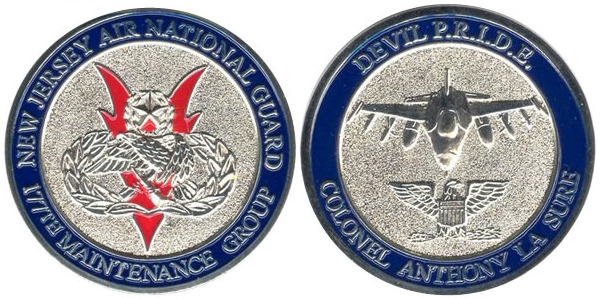 Designing Your Custom Air Force Challenge Coin
When designing and building a custom Air Force coin, the areas you should look at are the size, shape and plating options you think will best represent your Air Force unit.
The most common size is the 2" coin, as it is easy to carry and show off. However coins bigger than 3″ are becoming increasingly popular as they look great in the display case and you can add more details to the larger challenge coins.
We can also build any custom shaped coin that you need and we encourage you to browse our gallery of challenge coins to see for yourself. If you are going for functionality, may we suggest looking at our challenge coin bottle openers as these come in rather handy.
As for plating options, it really depends on what you are going for with your Air Force coin. If you are going for a very striking look we would suggest looking at having your coins Dual Plated as it gives a very distinguished and striking look to your coins. Silver and Nickel plating are the most common choice for Air Force units. To make your Air Force challenge coins more exclusive, we offer laser engraving for names, as well as sequential numbering.
Please browse the Air Force challenge coin gallery to see examples of our work with other Air Force units. You will not find a better made custom challenge coin at a better price.
Custom Air Force Coin Gallery
Ms. Heather,
I want to inform you that I received the coins 100ea today. In behalf of our enlisted association I want to extend our appreciation for a wonderful job by your company.
– CPO, US Navy
Hi Heather, Thank you for the coins, We really like them, ya'll did a great job, We are out of here in 28 more days.
– 1stSGT, US Army
Ms. Cassidy,
The coins came in today. Everything looks great.
– CPT, US Army