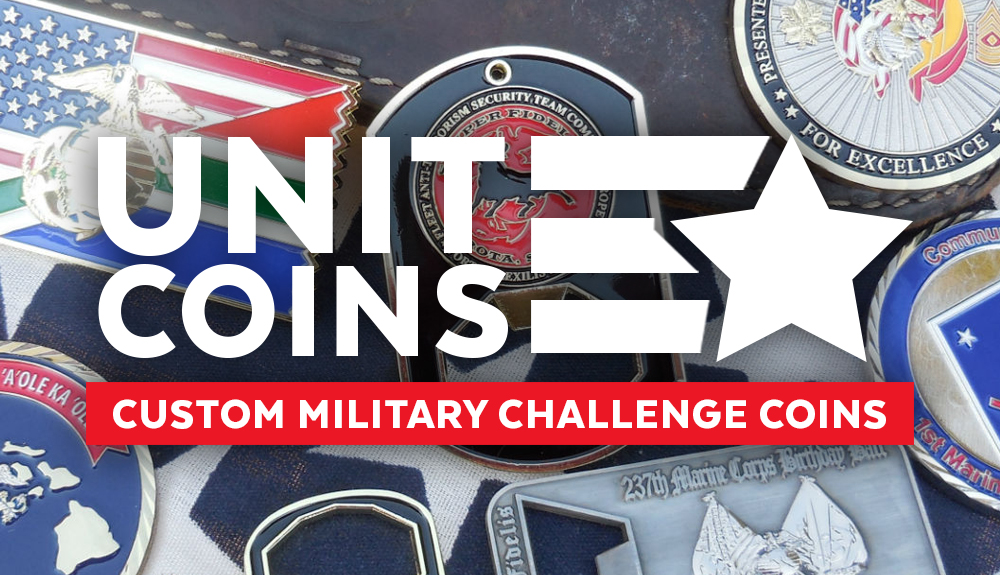 "Heather, I have received the coins today. Another awesome coin produced by Unit Coins. I am very impressed with the final product. I am glad that I have continued to order my coins from Unit Coins and will continue to order from you all. Keep up the great work.  Thank you so much."
CW2 US ARMY
"Once again Thank You for all your help. The coins have turned into a 'Big Hit' over here. Most say it is the most unique coin they have ever seen."
1SG – US ARMY
"I would personally like to thank you for the outstanding job your company did on our Unit Coins. I personally have not seen finer workmanship when it comes to Unit Coins."
CSM – US ARMY
"Thanks for all the hard work that you and your company did to get us exactly what we wanted. I could not have asked for anything better. Your company was very professional and timely with the product. I look forward to working with you again soon. Please use our coin on your website as a demo. We are proud of it and so should you."
AMT1 – USCG
"Heather I received all the coins today and the Marines love them."
1SG – USMC
"Col is very pleased with his coins and we were able to hand them out at the awards banquet. He said that they were 'really slick', which is one of his highest compliments. Everyone who has seen them wants to earn one and I heard several comments like 'this is really unique', 'that's a nice coin' and just plain 'wow'. We were very pleased with your professionalism and speed. Col saw fit to present me with #100. I will be displaying it on my desk in a special coin holder all it's own. Thank you so much for making it happen for us!"
1ST LT – USAF
"Greeting, we received our coins late last week. I only have one thing to say 'AWESOME'! Everyone was pleased with them. Until the next time, thank you!"
SSG –US ARMY
"Good morning. I obtained the coins today in good condition and everything is OK and the coins are look good. Thanks again for the good cooperation."
LTC – Czech Republic
"We did receive the Unit Coins that you made for us and they turned out great. I had a ball handing them out on Christmas morning and the Marines are very happy with them."
SGTMAJ – USMC
"I have presented about twenty of the coins to various people and they all really like it. A few others asked if I would give them my point of contact. I figure the best form of flattery is someone who copies, so I was happy to oblige. As a matter of fact I will send all references to you. Thanks again and keep up the great work that you guys do!"
SGTMAJ – USMC
"Frank, Heather, we received the coins and they look great. Thanks for all of your work on these. I am sure I will be putting in additional orders."
CONTRACTOR
"We received them. They are beautiful. Thank you so much for the great job and service. We should be ordering again in the next few months, I believe."
DEPUTY DIRECTOR
"I just received the coins and they are amazing. They are exactly what we wanted. We are extremely pleased that the coin turned out so perfectly."
SSG – US ARMY
"I have received my coins. Thank you very much. They are awesome!"
SGTMAJ – USMC
"I received the coins and I am very happy with them. I want to thank your fast service."
CSM – US ARMY
"I am the 1stSgt and I would like to tell you that my Marines love the coin. I would also like to request coins."
1stSgt – USMC
"Just wanted to inform you that I did receive my coins. I'll be sure to pass your name around to other interested parties. You'll definitely hear from me again! With much appreciation….."
SGTMAJ – USMC
"I received the coins yesterday. My LT was pleased. Thank you!"
CPL – USMC
"Writing to let you know that the coins arrived today the 24th and they look great. Thanks for getting them here for us and hope that we can continue to do business in the future."
MSG – US ARMY
"I received the coins yesterday – they're very classy – thank you very much.
LT – USAF
"We appreciate your services and support. Without you and others that give what you give there would be no us. We are all one team in one fight. Thank you."
GySgt – USMC
"We would like to thank you for the coins we have received. They are exactly as we envisioned them. The Chief was ecstatic. I was luck y enough to receive one of them myself."
MSgt – USAF
"Got the coins today. The look superb!"
CPT – US ARMY
"They look sensational!"
Darrin – FOP
"The coin is great!"
MAJ – US ARMY
"Thanks so much for the coins. The 2 boxes arrived in great condition and I'll have to say that they look wonderful."
LTC – US ARMY
"I received my coins on the 6th. Thank you very much. They look great. I'll be sure to recommend your business in the future!"
CPT – US ARMY
"The coins have arrived and look great! Charlie Company thanks you and your company for the amazing job you did in making this coin."
1stLt – USMC
"I received the coins yesterday. They are much better than anticipated. They look great and have a very professional look and feel to them. Great job! If I ever get the opportunity to get another coin, you are my first choice and the only one I will recommend to anyone that asks."
SGM – US ARMY
"We received our coins today, they look great! Thanks so much for your support and quick turnaround."
1stLt – USMC
"The coins arrived yesterday and we are very pleased with the final product. Thank you again for exceeding our expectations with the final product."
CONTRACTOR
"I just wanted to let you know the coins arrived and they are great. It has been a pleasure dealing with you throughout the process."
BG – US ARMY
"Thank you for your assistance and speed of processing! Look forward to working with you again in the future!"
MSG – US ARMY
"We absolutely appreciate all of your enthusiasm with our orders, past and present, and look forward to doing business with your company in the future."
SWC – US NAVY SEALS
"I look forward to doing business with you in the future. I am very pleased with your proficiency and customer service."
SGTMAJ – USMC
"I just got back from the post office, they look great! When it comes time to reorder, I will let you know."
MSG – US ARMY
"Received the Coins today and they are great. Thank you very much.
CPT – US ARMY
"I wanted to let you know that I received our custom coins in the mail today. They were given a huge positive response from my whole team, everyone seems to love the coins created by your company. Thank you so much for all your help and patience in making these coins a reality for us."
SSG – US ARMY
"I appreciate your great customer service through both our orders. If I am placed in charge of coins at any following command, you will be hearing from me."
CPO
"Heather, I received the coins today. Everyone is very pleased with them I appreciate your time and it was a pleasure doing business with you. Thank you so much."
MSGT US Army
"Thank you for your excellent work. I could not have asked for a better product. Everyone thinks they are original and the Soldiers love them. This was a great way to end our deployment and reward my Soldiers with a keepsake for "good time sake".
"As promised I have passed out your information to all my comrades and I hope they will utilize your service as well."
CPT – US Army
"It is only because of the service that you and your company have showed me.
And that is the high state of priority when it comes to your customers.
When I leave here I will leave the e-mails and artwork for the next 1stSgt
that way it will just be a re-order for the command and company coins.
Thanks again."
1stSgt – USMC
"I did receive the shipment of coins. My commander and other squadron members were amazed at how they came out. Thank you for your support"
SSgt – USAF
"Got them. I love them, thanks for the quality work."
CPT – US ARMY
"We recieved our coins today. They are awesome. Everybody loves them. I think that we will be needing more and will contact you when we figure out how many we will need. Thank you"
Police Officer
"Hi Heather – I wanted to let you know we received the coins and they
look great. We appreciated your fast service."
MAJ – US ARMY
"Thank you so much for the coins they came out great."
SSgt – USMC
"Received coin. Looks great! Thanks!!"
MSgt – USAF
"Heather – we received the coins today in Afghanistan. What an awesome job! Both my commander and command sergeant major said your coinwork was significantly better than the previous vendor. The colors are much more vivid and the detail on the ranks is spectacular. Every bit of this transaction from working the quote and the artwork has been pleasurable. The end result just iced the cake.
Thanks so much!" 
MAJ – US ARMY
"Hi, Heather:
Received the coins today, and they are great!
Thank you so much,"
CORPORATE ACCOUNT
"Heather,
The shipment of coins came just in time for my 1SG to hand carry them back to Iraq. The coins came out better than expected. The Soldiers are constantly saying that it is the best coin they have ever seen. Thank you for helping design a coin that has lasting impressions. Have a wonderful Christmas and New Years!"
CPT – US ARMY
Thank you for your excellent work. I could not have asked for a better product. Everyone thinks they are original and the Soldiers love them. I tell it this was a great way to end our deployment and reward my Soldiers with a keepsake for "good time sake. As promised I have passed out your information to all my comrades and I hope they will utilize your service as well."
CPT – US ARMY
"We got them and they look great."
US – GOVERNMENT
"I just received my coins and they look incredible. I really appreciate everything."
LCDR – NAVY
"The coins arrived safely today and look fantastic. The boss is really
pleased with how they turned-out. Thanks again for all your help.
We'll definitely be in touch if/when we need more."
CONTRACTOR – USAF
"Heather, Frank, I received the coins on Saturday. The look great."
CONTRACTOR – USAF
"Just letting you know that we received the coins today and they look
great!! Thanks and have a Happy Thanksgiving."
1SG – US ARMY
Heather,
"We received our coins on Friday, the 26th of March. My personal commanders coin was also included. We cannot thank you enough for the patience and time you spent with us on the phone and with our order. To say that we are pleased would be an understatement. You guys are the best, thanks again for everything."
Petty Officer – USN
"I have received the coins and they're awesome! Thank you for doing such a great job. I will definitely continue to use your services again in the future."
SgtMaj – USMC
Dear Heather,
"I received the coins today. They look terrific."
COL – USMC
Heather,
" I received both packages of coins today. They look great thank you so much again"
SSgt – USMC
Heather!
Sorry it has taken me so long to get back to you. I received the coins and I am amazed! They are incredible! I could not be more pleased. I will be keeping in touch as will need a new coin when I return from this deployment as well as a few more in country.
Thanks again! 
CPT – US ARMY
"Coins received – they're great! If you need a reference, I'm happy to oblige."
Contractor
"I am in possession of our unit coins. The Battalion is very pleased with the finished product. Thanks for your support and service during this transaction and we look forward to working with your organization on future coin purchases."
LTC – US Army
"Heather,
I received the coins yesterday. They look great! Thank you"
Civ
"Heather,
Received the coins. Excellent! Very pleased. Thanks for everything. I'm sure there will be future orders."
Civ
"Mr. & Mrs. Cassidy,
I received the coins today, thank you for the impressive quality and service. The coins look great, my boss was very pleased. I will make sure to keep your business card on file for next year's event."
LT – US Navy
"I received the coins yesterday (5June) They are really really nice!!! Thanks so much for your speedy return and great artwork!! Everyone was very pleased with the coin, Comment from soldier : "how is the TOC coin going to look better than the Battalion coin"
I'll be sure to post a comment on your website thanks a lot!"
SSGT – US Army
"Heather,
I received my 110 coins today (05 May 10). Thanks for your excellent customer service."
MAJ – US Army
"Heather;
We received the coins and they look great. Thanks for all that you have done"
SFC – Army
"Heather,
We got the coins yesterday. They are AWESOME, as always. Marines are knocking our door down to get their coins. Thank you so very much. Will be in touch if we need to order more; the possibility does exist."
MSGT – Marines
"Hi Heather,
I wanted to inform you that we received the COINs on 29 July 2010. Everyone loves them. You all provided excellent work and service. We really appreciate it and the troops are proud. Again, thank you very much for the open communication to design the COIN and make it perfect for our unit. Excellent Service!!!!!!!!!!!!!!!!!!!!!!!"
1STSGT – Marines
"Greetings! Sorry for the delayed reply.
The coins did arrive. I was on leave when they came in my commander stated that they are awesome. Thank you again for your assistance in making it happen."
SSG – Army
"Heather,
The coins are a awesome. Thank you and your company so much for being so quick and professional but personable."
FOP
"Thank you Heather I much appreciate your continuous efforts on this for me. It has been a pleasure using your company to do these coins for me. Truly with sincerity your customer service, rates highly on my account and I will pass on to other fellow friends your information so they too may use your services."
CPT – Army
"Heather,
We received the coins and they look great!! Thank you."
MAJ – US Army
"Heather,
I received the coins today! This is awesome! Thank you so much!"
SGT – US Army
"Heather,
Ma'am, today 29 September I received the coins that you shipped to us. I just want to tell you that they look AWESEOME! Everyone loves them…they are a little smaller than we wanted which was my fault since I changed it but they still look great. I also want to take this opportunity to thank you guys for all the patience and quick progression that you all performed. I am going home this Sunday so I will def pass on your company to the new personnel coming in. Thanks again for all your help. I'm sure we will do business in the future. Have a great day and ill talk with you soon."
SrA – USAF
"Thank you Heather very much for the coins. I was home on leave and brought those with me forward so I can hand them our during a formal sit down with the unit once we are home soon in the near future going through demob station. They are incredible. "
CPT – USMC
"I have received the two boxes. I thank you very much for the quick turn around and support. The coin is outstanding and will be of great personal value to all that receive it.."
Civ
"Good morning Heather, thank you very much for the coins they look perfect. Thank you for everything"
Civ
"Heather,
I received the coins today. They look great.
Thanks"
Civ
"Thank you. I have received the order yesterday and they look great. I
appreciate your work."
MAJ – US Army
"I received the coins on Monday and they look great. Everyone that has seen them also agree that they came out better than what they thought from the drawing I showed them. Thanks for the great work again."
Fire Investigator
"Heather,
The coins just got here. They are FANTASTIC!!!!!!!. Thanks for all your help with these> I was wondering, if someone sees them and wants some of their own, can they just order them up?
THANKS again for your work with these, I really appreciate it."
Major – US Army
"Got the coins this evening and my son-in-law has sent me photos. Even in his out of focus photos I am impressed. You all did a fantastic job re-creating our symbol. Thanks so much for working with me and thanks for your service!"
SFC Retired – US Army
"I got the coins this morning. Thank you very much!! They are AWESOME!!!! "
SSgt – USMC
Hey Guys,
"I wanted to tell you that the coins look absolutely perfect and I recommended you to other campuses. Thank you for your excellent coins! You guys rock!"
Vet
"Heather,
We received the coins today and wanted to thank you for your business and great quality of work!!!"
SSgt – USAF
"Good Morning,
I just want to let you know that we have received our coins and are very pleased. Thank you and we will be sure to pass on your company information to the next group in hopes they will come to you as well. Again, thank you"
MSgt USAF
"Ms. Cassidy,
The coins came in today. Everything looks great."
CPT – US Army
"Hi Heather, Thank you for the coins, We really like them, ya'll did a great job, We are out of here in 28 more days."
1SG – US Army
"Ms. Heather,
I want to inform you that I received the coins 100ea today. In behalf of our enlisted association I want to extend our appreciation for a wonderful job by your company."
CPO – Navy
I was presented with my coin this morning from our classification chief and I must say your organization does some fantastic work! I was really impressed with the attention to detail, expedited shipping, and ease of ordering. I'm happy we went with your company and thank you again for the quick replies to questions and your exceptional service while ordering, it was a great experience!
Have a fantastic day"  – USAF
Thank you Heather, the coins are great!  We will definitely pass along the reference for coin production.  We've shown them to several and they love them!  Thanks again.  – USAF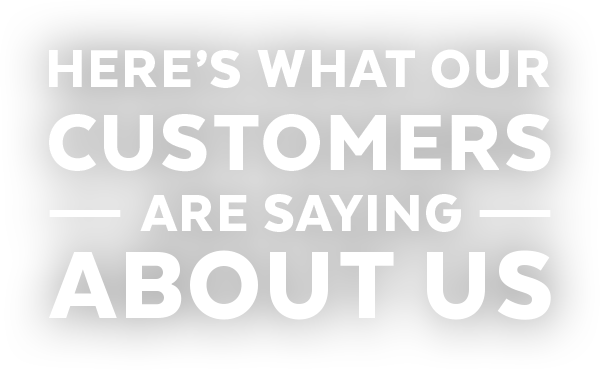 Ms. Heather,
I want to inform you that I received the coins 100ea today. In behalf of our enlisted association I want to extend our appreciation for a wonderful job by your company.
– CPO, US Navy
Hi Heather, Thank you for the coins, We really like them, ya'll did a great job, We are out of here in 28 more days.
– 1stSGT, US Army
Ms. Cassidy,
The coins came in today. Everything looks great.
– CPT, US Army