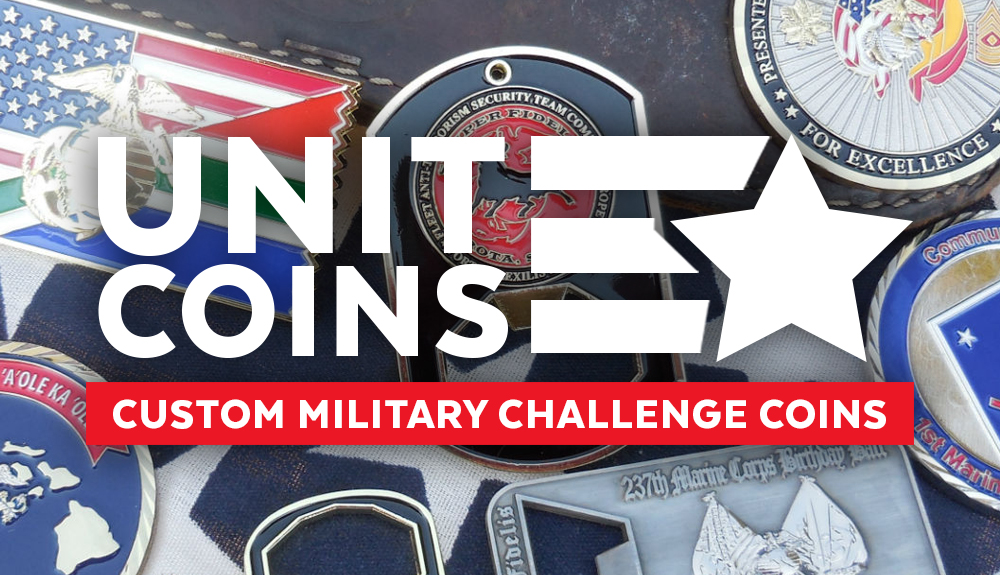 Navy challenge coins custom made for your Naval Unit or Squadron. We work with you in picking challenge coin plating and edging options to make sure you get the custom Navy challenge coin you deserve. Any color, shape or size that you want can be designed into your Navy coins. We just want the opportunity to serve you, our heroes.
You will find our price and quality of workmanship, the best around. We also ship FREE to your FPO. We take the time to get to know you and your Naval Unit to be able to design and build the perfect challenge coin or Navy Shellback coin. Your Navy Unit is unique, and we can help you build a unique coin that will look good on display without hurting your pocketbook.
Custom Navy Challenge Coins for Your Unit
Custom military challenge coins are a natural fit for your Navy unit. The Navy has always been known for its strong traditions and powerful camaraderie. Celebrate these facets of Navy life with a custom military challenge coin from Unit Coins. We custom-design our real metal custom military challenge coins to your specification, using only the highest-quality materials. Our expert craftsmen will make sure your heirloom-quality coin celebrates your unit's accomplishments for years to come. We guarantee our work. Contact Unit Coins today to get started on your custom United States Navy challenge coin design.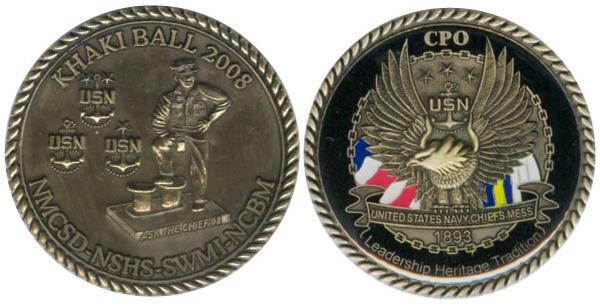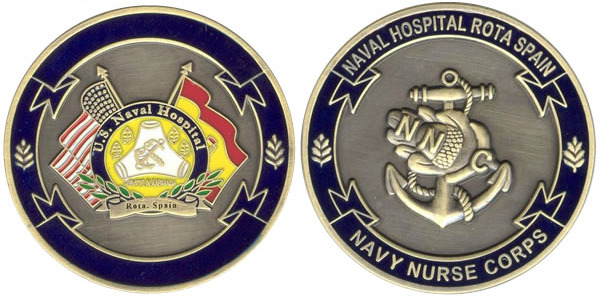 Designing Your Custom Navy Challenge Coin
The most common Navy challenge coin are the 2 inch coins, but we can make any size, shape or color coin you desire. You can check out some of the other Navy challenge coin we have designed over the years in our Challenge Coin Gallery.
Navy Challenge Coin Special Options
The custom option that we most recommend is dual plating- having each side of your challenge coin plated with a different metal finish (i.e. brass and silver). Dual plating, when paired with a strong design, can really make your custom Navy challenge stand out. Another option that will make your challenge coins stand out is sandblasting. Sandblasting your challenge coins brings down the brightness of the coins' plating, which allows your design and text to stand out more.
Navy Challenge Coin Quote
The first step is talking with one of our design specialist and telling them what look you are going for with your Navy coin. We offer free design services, unlimited revisions, as well as free shipping, so rest assured that you will receive the Navy challenge coin that is custom tailored to your needs while keeping your cost affordable.
Ms. Heather,
I want to inform you that I received the coins 100ea today. In behalf of our enlisted association I want to extend our appreciation for a wonderful job by your company.
– CPO, US Navy
Hi Heather, Thank you for the coins, We really like them, ya'll did a great job, We are out of here in 28 more days.
– 1stSGT, US Army
Ms. Cassidy,
The coins came in today. Everything looks great.
– CPT, US Army