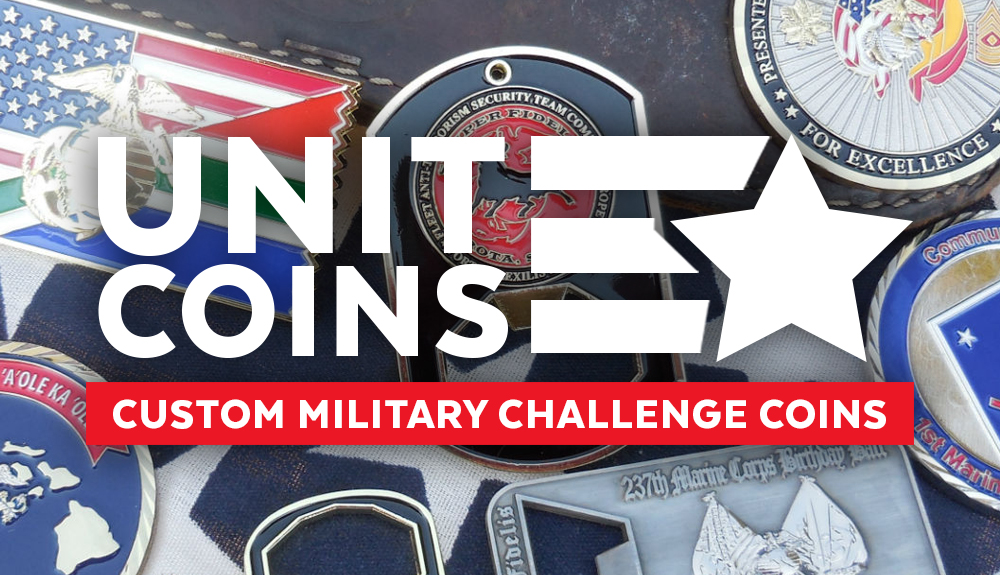 In our ever changing world, Coast Guard Coins have become an immense source of pride to anyone who has one. As with all branches, the Coast Guard Coin is presented for outstanding achievement. Anyone who has been presented a Coast Guard Coin will take great pride in receiving and displaying their Coast Guard Challenge Coins.
Custom Military Challenge Coins for Your Unit
The United States Coastguard is the nation's first line of defense against all manner of threats, both foreign and domestic. When disaster strikes, the Coast Guard can be counted on to bring a powerful and effective first response. And, when the unspeakable happens, the Coast Guard is prepared to defend the homeland against invasion by enemy powers. Coast Guard operations help real people, and Coast Guard units are often hometown heroes. Recognize your unit's contribution with a custom military challenge coin from Unit Coin. Our skilled team of designers is ready to turn your custom coin vision into reality.
Designing Your Custom Coast Guard Challenge Coin
When designing a custom Coast Guard challenge coin, a good starting place would be to look at the size and plating options you think will best represent your Coast Guard unit. The most common size for challenge coins is 2″, but 3″ challenge coins are also popular. We have a variety of different plating finishes, including brass, gold, nickel, silver, and copper. A popular special option that Unit Coins offers is double plating- a different plating for each side of the coin. Double plated coins can really stand out from other challenge coins, especially when paired with a great design.
We take the time to understand what type of look and feel you are going for with your custom Coast Guard challenge coin. Each Coast Guard unit is unique, and our design team are experts in creating and designing Coast Guard coins that you and your crew will be proud to display. We offer FREE design services and we do not charge for art revisions. We want you to be happy with your challenge coin ordering experience and we pride ourselves on our customer service. You will find our price and workmanship is the best around. We will not be beat on price and we absolutely will not be beat on service. We also ship FREE to your APO.
Challenge Coin Quote
It all starts with reaching out to one of our design experts. Tell us what you are looking for and how many coins you are thinking about, and we will put together a design and coin quote that will make you the envy of the seven seas.
Ms. Heather,
I want to inform you that I received the coins 100ea today. In behalf of our enlisted association I want to extend our appreciation for a wonderful job by your company.
– CPO, US Navy
Hi Heather, Thank you for the coins, We really like them, ya'll did a great job, We are out of here in 28 more days.
– 1stSGT, US Army
Ms. Cassidy,
The coins came in today. Everything looks great.
– CPT, US Army